Voorhees Dentist - Voorhees Dental Office
Comfort and convenience are the hallmarks of Barry L Kliger DDS's office operations. To ensure your convenience, below is the information you need about our hours, location, appointment scheduling, insurance acceptance and billing.
Dentist Voorhees, NJ
Barry L. Kliger DDS
1 Britton Place Suite 5
Voorhees , NJ 08043
Monday:
Tuesday:
Wednesday:
Thursday:
08:00 AM - 05:00 PM
02:00 PM - 09:00 PM
08:00 AM - 05:00 PM
08:00 AM - 05:00 PM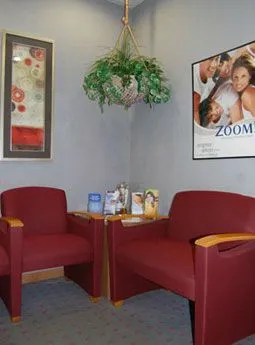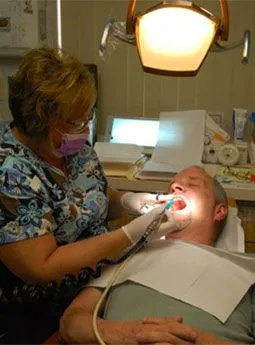 Appointments
Patients experiencing pain can be usually seen within 24 hours, most often the same day. Patients desiring dental exam can usually be seen within 48 hours for a comprehensive exam.
Insurance and Billing
Delta Dental
Horizon Healthcare
Aetna PPO
Cigna PPO
MetLife PPO
Guardian
Benecare
Tricare
Payment Options
Cash/check
Visa
MasterCard
American Express
Discover
CareCredit
Many other plans

Financing Options

CareCredit is here to help you pay for treatments and procedures your insurance doesn't cover. We offer No Interest* financing or low minimum monthly payment options so you can get what you want, when you want it. You can even use CareCredit for your family and favorite pet.

With three simple steps, including an instant approval process, it's easy to apply for CareCredit. After you're approved, you're free to use CareCredit for the services you choose including LASIK, veterinary, dentistry, cosmetic, hearing aids and more.

CareCredit is endorsed by some of the most credible organizations specific to each healthcare profession we support. And CareCredit is a GE Money Company, so you know you can count on us. For over 20 years, we've been helping over five million cardholders get the healthcare treatments they want and need.
Now you don't have to worry about saving up for the procedures you want and need. With CareCredit, the decision's in your hands to get what you want, when you want it. For more information or to apply online, visit carecredit.com

Facilities and Equipment
Cerec
Intra-oral Photography
Invisalign
Zoom 1 Hour Whitening
Laser Soft Tissue Treatment
ANTI Migraine Treatment Appliance