Dentist in Voorhees, NJ
All our professionals at Barry L Kliger DDS maintain the highest levels of accreditation and pursue ongoing education to stay abreast of the latest trends in dentistry.
Barry Kliger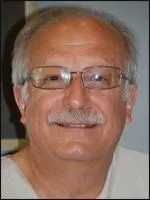 Barry Kliger is a native of Philadelphia, Pa. After graduating from Central High School, he completed a Bachelor's Degree from Temple University, and received his Dental Degree from Temple University School of Dentistry.
Dr. Kliger served as a General Dental Officer in the U.S. Army, stationed at Letterman Army Medical Center, Presidio of San Francisco.
In 1974 he opened his office in Voorhees , and has maintained the practice at that location.One of the most satisfying aspects of his practice has been the long held relationships that he has maintained with hundreds of patients.
The opportunity to learn from continuing dental eduaction and use that knowledge to help numerous patients to acheive excellent dental health is Dr. Kliger's ongoing goal.
Barry Kliger is married to Sheila; they have 2 married sons and 6 grandchildren(in addition to 2 fabulous daughters in law). When not practicing Dentistry, Dr. Kliger can be found trying to play golf, enjoying his family, photography, and traveling.
Linda Stelluto
Linda is a native of Berlin, N.J., and a graduate of Edgewood Regional High School. She has an extensive background in dentistry, first as a dental assistant, and for over 27 years as receptionist and financial coordinator for Dr. Kliger. She finds it highly rewarding to be part of a caring staff and enjoys helping patients achieve optimal dental health. She has been happily married to Dan for 30 years; they have four children, and ten grandchildren that keep them busy. Camping, boating , travel , and gardening are her favorite hobbies.If you need gardening tips (or seeds), just ask Linda
Kathy Izganics
Kathy is a native of Runnemede, N.J., and a graduate of Camden County County College. Her career as a dental hygienist started in 1980, and she joined Dr. Kliger's staff in 1990. Her goal as a dedicated professional is to educate her patients as to how to maintain their teeth for a lifetime.She is married to Bill ; they have two college graduate daughters. When not performing dental hygiene procedures, Kathy likes to spend time on the beach,boating, cruises, and enjoying family and friends.She has been married to Bill for over 37 years, and is the proud mother of two successful daughters and two beautiful grandchildren.
Bridget Christaldi
Bridget has been a Registered Dental Assistant with Dr. Kliger since 2005. She enjoys using the latest dental technology to help patients achieve excellent dental health and GREAT SMILES !! Bridget uses her skills with the CEREC one visit crown procedure to reach these goals. She is the mother of two teenage girls, and in her free time skis, exercises, reads and enjoys the beach, especially with friends and family
Marnie Bax
Marnie has over 22 years of experience as a Registered Dental Assistant. She has been a member of Dr. Kliger's staff for 14 years, primarily assisting with complex restorative treatment. Marnie enjoys spending time with staff and patients, all of whom she feels are like family. Marnie and Bill have a son and daughter who keep them busy, along their dog Ginger.Leisure time activities include traveling, gardening, cooking , and swimming.
Cindy Seward
Cindy has been a Registered Dental Hygienist for over 25 years. She received her Associate Degree in Dental Hygiene at Community College of Philadelphia,then furthering her education at Thomas Jefferson University, receiving a Bachelor of Science in Dental Hygiene education.She is very passionate about her profession and enjoys helping her patients gain the knowledge and skills to obtain optimal oral health. She joined Dr. Kliger's staff in 2015 and has enjoys buiding relationships with her patients. She has two children, a son and daughter, with whom she loves spending time . Cindy enjoys bike riding, reading, the beach and leisure time at her with family.